Tepeören Yerleşkemizden lise 9 ve 10 IB sınıfı öğrencilerimiz, 2022 – 2023 öğretim yılında çevre gönüllüsü olarak Young Reporters for The Environment (Çevrenin Genç Sözcüleri) Programı'na katıldı. Bu program kapsamında moda endüstrisinin biyoçeşitlilik üzerindeki etkisi hakkında "Chic But at What Cost (Şık Ama Ne Pahasına)" adlı bir makale yazdı.
Öğrencilerimiz Yaren Karya Salman (10 IB D), Ada Niron (9 IB D), Doruk Dönmez (9IBD), Duru Kopan (9IBD), Gülce Bakırcı (9IBD), İnci Onay (9 IB D), Mehmet Ali Hocalar (9IBD), Ahmet Kaan Şen (9IBD), Deniz Kılıç (9 IB C), Ali Alıç (9IBC), Eylül Büyükcan (9 IB C), Cemre Öztürkoğlu (9 IB C) ve Nisan Yalçınkaya (9 IB E), Kimya öğretmenimiz Aylin Sarı danışmanlığında Yunanistan'dan Athens College öğrencileriyle çevrim içi ortamda bir araya geldi. Yaptıkları araştırma, röportaj, fotoğraf ürünlerini onlarla paylaşarak işbirliği içinde çalıştılar. Ardından aşağıdaki makaleyi yazdılar.
Çevrenin Genç Sözcüleri Programı, gençleri çevre sorun ve konularını anlamaya yönelten ve onları bilinçlendirmek amacıyla çevre eğitimi yapan uluslararası bir program. Bu amaçla, 44 ülkeden okulların katıldığı ve çevreyle ilgili haberlerin yer aldığı bir okul ağı oluşturuldu. Eğitim aracı olarak, gençlerin ilgisini çeken, çevre gazeteciliği yöntemi benimsenmiş olup, öğrencilerin bulundukları okul yöresinde çevre sorun ve konularını araştırıp inceleyerek haber nitelikli makale, fotoğraf ve kısa video kaydı üretmeleri teşvik ediliyor. Böylece, gençlere seslerini duyurabilecekleri bir ortam sunularak çevresel haksızlıkları dillendirmeleri, çevresel sorunların yetkililer tarafından düzeltilmesini sağlamak için kamuoyu oluşturmakla birlikte, onlara bazı şeyleri değiştirebilecekleri duygusunu yaşatarak çevreye duyarlı vatandaşlar olarak yetişmeleri hedefleniyor.
Yazdıkları bu makale 25 Nisan Salı günü Çevrenin Genç Sözcüleri Ulusal Koordinasyon Merkezi'ne gönderilecek. Uluslararası yarışma sonuçları ise Haziran sonunda toplanacak uluslararası jüri tarafından belirlenecek. Kazanan okulların çalışmaları Temmuz ayı içinde açıklanacak.
Chic But At What Cost
On February 6th, 2023, Turkish citizens woke up shaken by an earthquake of a magnitude of 7.7 (2). This earthquake said to be "A century's disaster", was felt in many other countries like Greece, destroying many households and leaving people without basic needs. People worldwide worked together to provide for the earthquake victims through cloth donations. But the lack of coordination caused more harm than good in the long run by creating waste (8). How can clothes donations cause danger? It's because the items in our wardrobes and the clothing industry can harm the environment, resulting in the loss of biodiversity.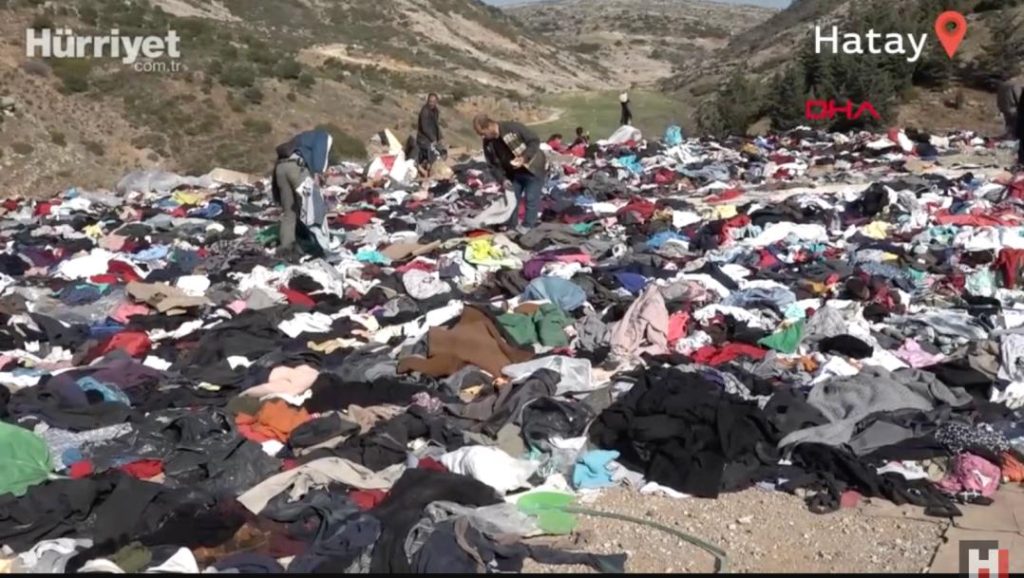 The variety of species in the ecosystem and genetic diversity among living species is called biodiversity (10). Biodiversity works like an intricate web, to maintain balance and support life (5). Without biodiversity, the United Nations Sustainable Development Goals which aim to ensure human lives, human well-being, access to sanitary water, the protection of ecosystems and marine life would be disrupted, leading to a dysfunctional society (11). Let's uncover the fashion industries' impact on biodiversity through a survey conducted at Terakki Tepeören School and Athens College to 100 people (15). Alongside the inputs given on the matter through an interview given by Adamantios Skordilis who is a Chemical Engineer, with a Ph.D. in Environmental Engineering(1).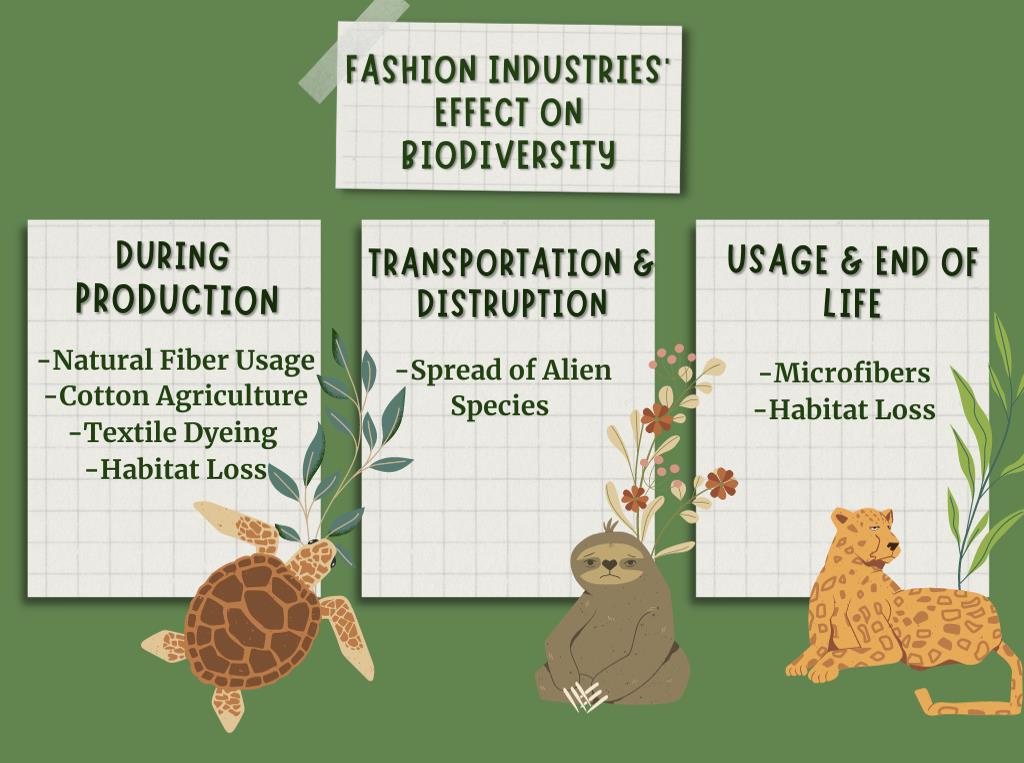 The first question on our survey was 'Which type of fabric are your clothing items made of?' 11 people replied: natural fibers. Unsustainable and unethical usage of natural fibers such as leather boots, leather bags, and fur scarves is mostly the result of the slaughter of certain species for their fur or skin (9). This leads to drastic consequences including the extinction of certain species. Only in the European Union, 12 million animals were killed for trade in 2021 (6).
While the impact of natural fiber is known, cotton seems to be a safe option. This applies to 77 of our friends who answered cotton. Unfortunately, cotton, which holds an abundant share in the fashion market, harmed biodiversity for the past 70 years (14). The fertilizer and pesticide used in cotton production is the main reason for this. They mix up into water sources by rains and irrigation leading to problems in food chains that decrease the fish population and much more. Making sure that the cotton is %100 organic however can be a sustainable option as Skordilis mentioned.
The remaining 12 respondents answered synthetic fabrics with a majority responding 3-4 times a week on our follow-up question "On average, how many times a week do you use the washing machine?" During washing, synthetic fabrics release microfibers that end up in oceans where they remain for centuries. These tiny strands of plastic can also enter the food chain through marine creatures' consumption and become impossible to avoid in our everyday life. Reports by IUCN suggest that 15% – 31% of marine plastic pollution is due to microfibers released by households and industrial products. Synthetic textiles cause 35% of this pollution (3).
29 people said that they cared about the colors and patterns of the clothing items they purchase. While these qualities attract us, they may be harmful to our future. The toxic dyes release pollutants and hazardous substances into the environment while manufactured, resulting in harm to habitats and aquatic life (4). Skordilis stated that to be sustainable, harmful substances should be avoided during manufacturing and in the product. In addition, there are requirements for usability, color fastness, changes in dimensions during washing and drying, and various social criteria that go beyond the basic working conditions of the International Labour Organisation.
These days companies are eager to earn money by speeding up the fashion cycle. The constant production of new items and the disposal of the so-called old ones result in habitat loss through landfills on average taking 600 aces (12). Landfills release lots of harmful gases and pose serious threats to the environment. To further elaborate, approximately 87% of the total fiber input used for clothing is incinerated or ends up in a landfill (13). 4 of our respondents throw their clothes away when they are no longer in use and therefore, are active in this cruel system of disposal.  
With all that being said, there are many things us consumers do and can do to end this cycle of destruction such as:
like the 12 people who value sustainable clothing, buying from alternative brands with documented sustainable production processes, or buying from second-hand shops (thrift stores).
prioritizing item quality like 48 people extends the clothes' life reducing waste. Quality items also encourage manufacturers to produce more durable and long-lasting items of clothing, slowing down the fast fashion cycle.
While clothes can be thrown in the designated recycling bins and be composted like 3 respondents do, due to factors such as being made of complex, poor, materials and containing fiber or harmful substances the processes are difficult as Skordilis mentioned. Therefore people should acknowledge this fact before trying to recycle their clothes. There are other options like donating as 44 respondents do, handing down to people who are interested like 53  respondents, and repairing the clothes is an option too.         
As Mr. Skordilis pointed out, there can be no bans on the production of products but if the government's control both the production and companies of textile products in accordance with legislation for both production and consumption or disposal. Also, organizations such as the EU set legislation such as extended producer responsibility(EPR), where the companies that produce take the overall costs of the management from A to Z and after consumption. With EPR, the responsibility for the cost of managing unsold clothes falls on the producers. This is a first step towards reducing waste.
decreasing the usage of washing machines by avoiding washing small amounts of clothing per wash.
shifting our mindset from preferring famous brands to 75 people after realizing that buying from famous brands harms the environment the most.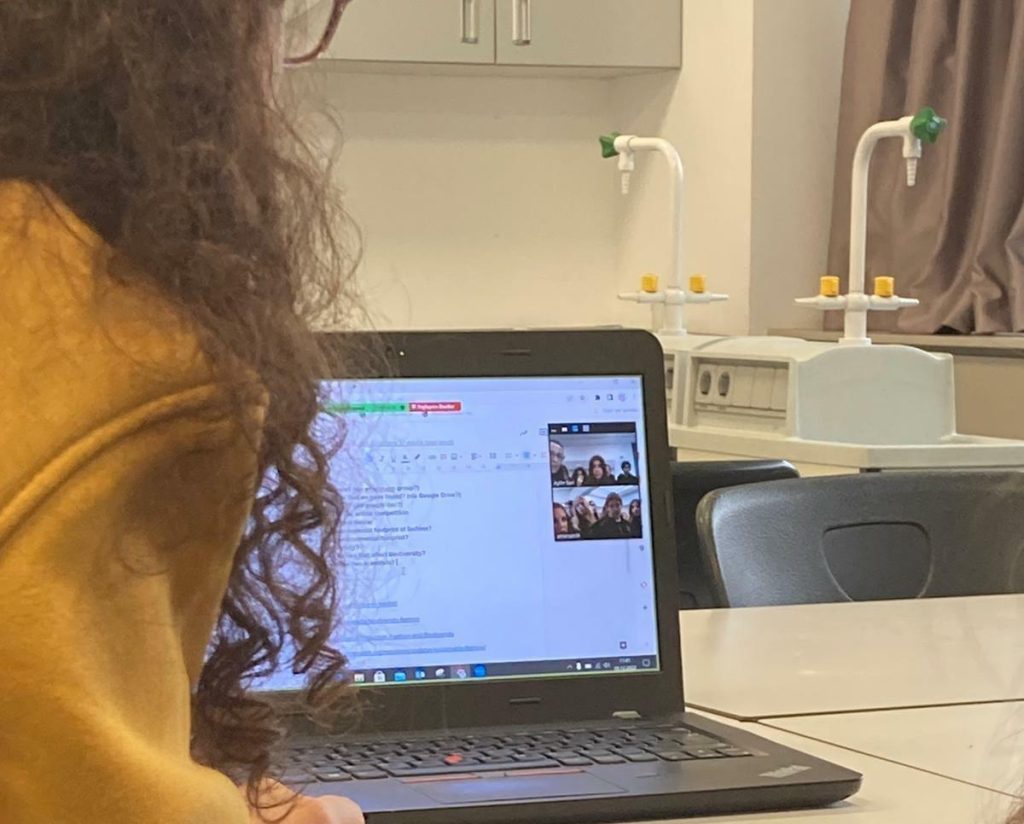 Works Cited